October 8th, 2019
Camp Nou, Barcelona
BARÇA SPORTS PHYSIOTHERAPY CONFERENCE
1st EDITION
With a different focus this time from the Physiotherapy point of view, the intention is to cover all fields of Sports Science. In the past years we had a focus on the performance but now we complete the scope. This way we close the circle.
€225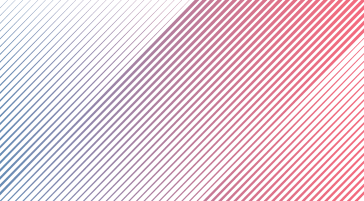 Date
October 8th, 2019
Place
Camp Nou, Barcelona
OFFICIAL LANGUAGE
English
REGISTRATIONS
Open
We are thrilled to announce the launch of the 1st Barça Sports Physiotherapy Congress.
A unique event including the club's physiotherapists, as well as world-renowned practitioners, taking part in a new disruptive format. Attendees will have access to the latest research and trends, but what will inspire them will be the workshops taking place.
World class football physiotherapists will explain how they treat their patients, giving insights on their procedures and interventions regarding the following topics:
Groin Pain
Chronic Ankle Instability
Hamstring Injury
Tendinopathy
We are looking forward to sharing our knowledge with physiotherapists, sports doctors, athletic trainers and performance professionals, to enhance their expertise. Join us!
TARGET AUDIENCE
Physiotherapists, physical trainers, sports scientists and international specialists from a variety of disciplines who are interested in exploring new approaches and strategies for sports performance. From students to professionals, all people interested in the world of fitness, gyms and sports centers.
PROGRAM
SCHEDULES
08:00
OPENING CEREMONY By Juanjo Brau
08:15
PRESENTATION By Erik Witvrouw (BEL)
TOPIC 1 : HAMSTRING INJURIES
08:45
MASTER CLASS: "SPORTS REHABILITATION OF HAMSTRING INJURIES" by Rodney Whiteley (QAT)
10:15
"HAMSTRINGS REHAB IN FCB" by Marta Saula
10:30
"HAMSTRINGS REHAB IN BENFICA" by Telmo Firmino (POR)
TOPIC 2: CHRONIC ANKLE INSTABILITY
11:30
MASTER CLASS: "SPORTS REHABILITATION IN CHRONIC ANKLE INSTABILITY" by Chris Bleakley (UK)
13:00
"ANKLE REHAB IN FCB" by Carles Martin
13:15
"ANKLE REHAB IN LIVERPOOL FC" TBD
15:00
MASTER CLASS: "SPORTS REHABILITATION IN TENDINOPATHY" TBD
16:30
"TENDON REHAB IN FCB" by Silvia Ortega
16:45
"TENDONS REHAB IN ATLETIC DE BILBAO" TBD
17:30
MASTER CLASS: "SPORTS REHABILITATION IN GROIN PAIN" by Andreas Serner (QAT)
19:00
"GROIN PAIN REHAB IN FCB" by Xavi Linde
19:15
"GROIN PAIN REHAB IN PSG" TBD