Different sales and marketing strategies to engage fans and consolidate fans into "super fans" have appeared throughout history and only very recently have changed radically in format by going digital, but not in essence. For instance, loyalty programs are a concept which has been dated back to the 1700s, and engaging merchandise such as sports trading cards have been around since the beginning of the 20th century. However, nowadays, due to changes in consumer behaviour and especially as a response to the pandemic, the sports industry adopted new technologies such as NTFS and tokens to connect closer to fans and monetise this engagement. The fan's reception of this digitalisation and use of new technology has been extremely positive.
New technologies have become so popular appearing during a global pandemic where fans could not be physically close to their favourite clubs or other fans. Yes, it is undeniable that the past year and a half has been rocky, very rocky. The sports industry suffered massively, just in Europe the impact of COVID-19 across the sport sector resulted in a drop of approximately 60 billion Euros in GDP and a loss of over a million employees. Additionally, with most sporting events cancelled worldwide, it prompted clubs to diversify their core offerings and rethink the ways they could interact with and keep their global fanbases engaged. This move was necessary and very much in line with a new generation of digitally-native fans that are naturally drawn to industries that see higher levels of fan engagement like esports and gaming.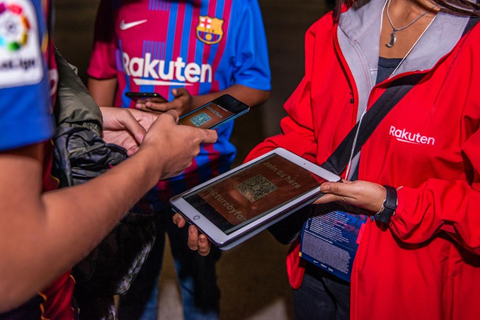 With massive limitations and uncertainty, clubs, athletes and organisations in the sports industry suddenly embraced cryptocurrencies and blockchain technologies, devising new strategies to ensure fans remained connected to them and to each other in a very socially distanced world. Interestingly, this acceptance to new technologies from within quite a traditional industry helped normalise cryptocurrencies and blockchain technologies as connectivity tools.
A great example of new technology adopted in the sports world is the use of NFTs as collectible cards. NFT is the acronym for non-fungible token. The difference with bitcoin and other tokens, though, is that each NFT is unique and can't be replicated. Each one accrues value independently. Crypto investors say NFTs derive their value from how scarce they are. They're stored in digital wallets as collectors' items. Beyond art and sports, people have also found uses for NFTs in virtual real estate and gaming. When applied to digital sports trading cards, it means that it turns your card into a non-exchangeable unit of data. When selling or buying a digital sports trading card, its stamp proves that it is authentic and that the ownership is transferred. As a merchandising product for fans, it seems like it has come to stay. Most have a starting price of around $9 in the US, which is affordable and attractive, especially for Generation Z who are also eager and adapted to the digital world.
NFTs can also be a good opportunity for players to have another source of income thanks to their image rights. For example, super Bowl champion Rob Gronkowski become the first pro athlete to launch a set of his own digital trading cards in which he appears with his equipment and his number but without the logo of his team, nor that of the league, for which he has no exploitation rights. Fans and investors have shown extremely high interest in them, generating $1.8M in sales.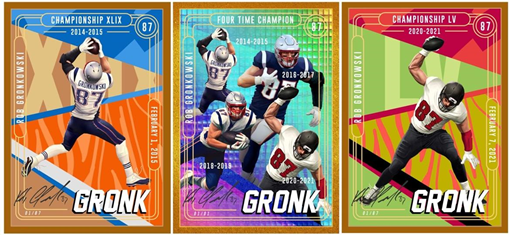 Further, the increased momentum for tokens comes as bitcoin and other cryptocurrencies have increased significantly in the past year, at a time when people are spending more of their time indoors due to coronavirus restrictions. To illustrate the rise and success of digital sports tokens we can look to Socios.com, the biggest non-exchange blockchain-powered app in the world. They have displayed that when cryptocurrency is simplified into an appealing and accessible product it can have great popularity, especially because it is so empowering for the fan. For instance, with FC Barcelona they released the $BAR, which was sold out and achieved an impressive $1.3 million in less than 2 hours after the tokens hit the market. By owning a token meant having a right to vote on different topics during the season. Fans could also earn rewards linked to the club, including digital and real-life experiences, such as the chance to meet players, or go to the Camp Nou to watch a match.
Socios.com has partnered with other top football clubs such as Juventus, Paris-Saint Germain, Atlético de Madrid, and Inter Milan, just to name a few. However, due to the high popularity they have seen from the public they are also spreading into other sports such as Formula One™, esports teams, the UFC and the NBA. They have already provided millions of sports fans with the chance to connect with their favourite sporting organizations through Fan Tokens, fungible digital assets minted on the Chiliz blockchain.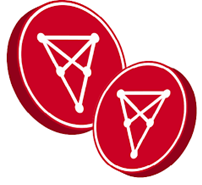 Finally, are NFTs and tokens a craze or are these news technologies here to stay? It is hard to say, especially as the world opens up, fans return to the stadium and get a taste of a pre-pandemic sports world. But what we do know is that the sports industry has normalised blockchain technologies, they have provided empowering products leading to increased fan support, further monetising fan engagement, and have connected a global market in ways that were considered unimaginable decades ago. The examples on NFTs and tokens also illustrate that fans don't just want to be supporters anymore, but they are choosing to become decision-takers and stake-holders by adopting new technologies.
Learn more about fan behaviour and get a certificate in the program: Sports Communication and Fan Engagement.
https://barcainnovationhub.com/product/professional-diploma-sports-communication-fan-engagement/
DO YOU WANT TO KNOW MORE?
KEEP UP TO DATE WITH OUR NEWS
Do you have any questions about Barça Universitas?
Startup
Research Center
Corporate
PLEASE COMPLETE THE FIELDS:
PLEASE COMPLETE THE FIELDS:
PLEASE COMPLETE THE FIELDS:
The Form has been sent successfully.
PLEASE COMPLETE THE FIELDS:
PLEASE COMPLETE THE FIELDS:
PLEASE COMPLETE THE FIELDS:
The Form has been sent successfully.
PLEASE COMPLETE THE FIELDS:
PLEASE COMPLETE THE FIELDS:
PLEASE COMPLETE THE FIELDS:
The Form has been sent successfully.